We all want to enjoy doing the activities we love for as long as possible. With a little focus in the right direction, yoga and mindful movement practices can help us increase our health span to pave the way for a long, healthy, and active life.
In this series, we'll develop our Resilience Toolbox:


• Physical Health Tools for Strength, Flexibility, Balance, and Agility
• Stress Management Tools: Meditation, Breath Practices, and Restorative Yoga
• Equanimity Tools: Mindfulness Practices for Emotional Well-being
Strength & Flexibility
Strength is necessary for both our health and our ability to do things we enjoy in our every day life. Overall strength keeps our joints stable, and gives us freedom to engage in a wider variety of activities without feeling drained or tired. We will focus on developing the strength of your arms, shoulders, back, upper body, and chest.
Well-balanced series of movements to develop flexibility of the hips, lower back, knees, and ankles. Because most of us sit a lot during the day or maybe aren't as active as we once were, we've lost some of our full potential in these areas. These postures will help you regain range of motion.
Flexibility is one of the four key life skills for healthy aging. Increase the range of motion you have in your shoulders, upper back, and neck area. Each one of us is dealing with our own flexibility issues, which have likely been stable for some time. However, we can actually start to influence our flexibility, and loosen joints that may have become stiff.
JAN. 10TH TO FEB 7TH, SUNDAYS 3:30PM
SIGN UP NOW BY 12/24 TO GET $50 OFF- USE CODE: HEALTHY21
Challenging Agility 
Agility is essential for healthy aging—it allows us to move through time and space with coordination, balance, strength, and flexibility. If you are looking for a gentle introduction to developing agility, this is a great place to start! In this class, we will use a combination of dynamic movement and static, held postures to cultivate agility, improving our body's ability to adapt to unexpected changes in our environment.
Easy Balance
As we get older our balance often will gradually worsen. This can lead to falls and fractures in our later years. However, if we work on balance regularly we can maintain and sometimes even improve our overall balance. This practice is to help you build balance so that you can continue to move through life with safety and ease.
Mindfulness, Meditation & Breathing 
Learn how to use meditation and breathing practices to improve wellbeing. Get the foundational instructions of mindfulness meditation using your breath and body. Short, simple and doable instructions.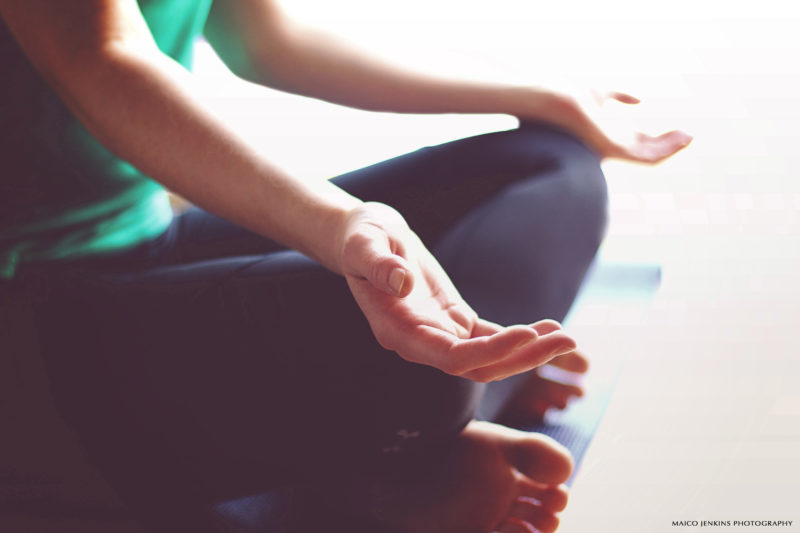 What To Expect During This Program
Five 90 minutes weekly private group session
Mix of discussion, workshops (posture lab), and flexiblity, strenght, agility, balance practice 
Learn practices that you can use in your functional life to avoild slips, trips and fall 
Small group for personal attention 
Encouragement, accountability and support
Homework to continue your practice between classes
Includes 6 weeks in-studio & on demand class access
Complete the program with the confidence to carry on a life long yoga and wellness practice
SIGN UP NOW BY 12/24 TO GET $50 OFF- USE CODE: HEALTHY21
JAN. 10TH TO FEB 7TH, SUNDAYS 3:30PM
BONUS! JOINT HEALTH 101 GUIDEBOOK This is the ultimate guide for understanding the most common health dilemma that affected millions of people — joint problems. 
Here is what you will discover in this guide:
3 things you don't want to happen when you don't take care of your joints

How to know if your joints are damaged.

Symptoms of the 5 common joint problems you must know

The ONE thing you can do to prevent joint damage & improve joint strengths

4 specific joint exercises you can do to strengthen your joints

3 key things to keep in mind when performing joint exercises

The TWO most important nutrients for joint health

One of the best food to eat when you have inflammation

6 types of food (and drinks) to avoid when you have joint problems

How your body weight affects your joints (and what to do about it)

How to do a simple 'standing' posture exercise that will reduce the stress on your knees, legs, and back

9 simple home remedies to relieve joint aches

7 must-have supplements backed by scientific research for optimum joint health

One common mistake thing most people ignored that 'secretly' degrades their joint health without them knowing!

4 treatments to relieve excruciating joint aches!
SIGN UP NOW BY 12/24 TO GET $50 OFF- USE CODE: HEALTHY21
THIS IS YOUR TIME! AGE GRACEFULLY.